Lawn Care Company in Deville, LA
S & R Lawn Maintenance, LLC has been serving the lawn and garden needs of homes and businesses throughout Deville, Buckeye, Rapides Parish, Pineville, and Alexandria, LA and surrounding areas of Louisiana since 2005. Our comprehensive range of lawn services includes pest control, mowing, edging, trimming, commercial lawn vacuuming and more. We offer free estimates, so give us a call today!
Complete Lawn Services
Sick of mowing and trimming your lawn every few days? Tired of spending hours weeding your garden, only for the weeds to quickly return? Let S & R Lawn Maintenance, LLC tackle these jobs instead! We're well-equipped to provide your lawn and garden with the oversight they need to be pristinely maintained all year round. We're your trusted lawn service in Deville, LA, offering
lawn mowing, trimming, edging and fertilizing
, along with garden weeding, flower bed care and bush trimming. If it grows on your property, we can help take care of and maintain it!
Our lawn care company takes pride in doing a great job, no matter the property or scope of work involved with the upkeep. We're not just another lawn service in Deville, LA who shows up, runs through the work and leaves. Instead, we take the time to oversee a job well done and we pay special attention to the nuances of your property that need our care. This means that your lawn and garden are getting tailored services each and every time we visit. We're not just reading off a checklist and performing services—we're going the extra mile to truly care for your lawn. Schedule an appointment with us today and see for yourself. We promise the results will be stunning!
Our lawn care company is locally owned and operated. We strive to offer outstanding customer service and satisfaction.
We're recognized members of the Better Business Bureau (BBB) and Dun and Brad Street.
We're a licensed landscape contractor (17-3212) with the state of Louisiana.
We offer free estimates to customers and take pride in providing you with fair and honest pricing.
Ask about our lawn services!
Pristine Yard Care
Sick of weeding, mowing, trimming and edging your lawn and garden? Give our lawn care company a call today and let us do the hard work while you reap the benefits of a beautiful, well-maintained property!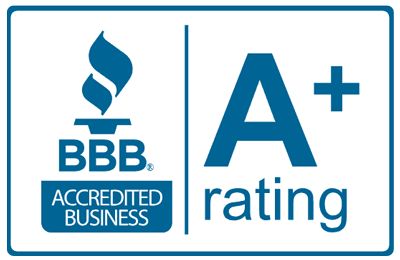 Proudly Providing Lawn Services to the Following Areas:
Alexandria, LA
Ball, LA
Big Island, LA
Buckeye, LA
Creola, LA
Deville, LA
Holloway, LA
Kolin, LA
Libuse, LA
Pineville, LA
Rapides Parish, LA
Timber Trails, LA
Tioga, LA